14th October 2021
SDGA exchanged ideas with YB Dato regarding current topics and issues such as the Sarawak 2022 Budget, human capital development, unemployment and particularly on education. YB Dato also brought forward some constructive feedback on how SDGA can play its part in nation building and ensuring Sarawak produces more quality graduates matching current industry needs.
SDGA, represented by its President, Gary Ningkan, received a cheque worth RM30,000 for the SDGA Cares initiative and future programmes.
We thank YB Dato for his continued support and his time to hear our opinions and ideas pertaining to education, young Sarawakians' struggles, and the State as a whole. We take this opportunity to congratulate YB Dato and family for his recent conferment of the Panglima Setia Bintang Sarawak award.
Photo caption: SDGA met YB Dato Gerald Rentap Jabu (ADUN N36 Layar) at his residence discussing with YB Dato on our SDGA Cares : Tabung Sumbangan Solidariti Covid-19 initiative.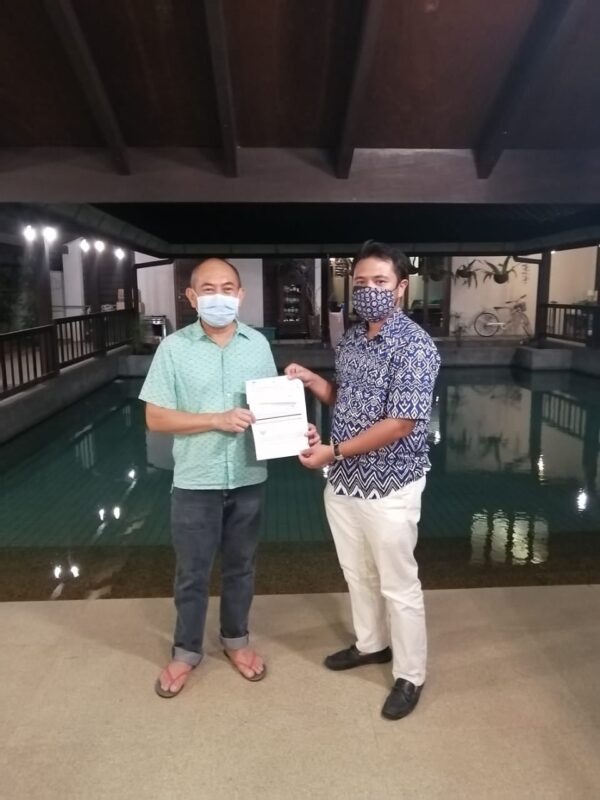 SDGAis currently accepting donations of face masks and hand sanitizers for childrenin need across rural areas in Padawan, Serian, Sri Aman, Sibu, Bintulu and Miri.
Weare ONLY accepting donations of hand sanitizers and face masks forchildren.
If you would like to donate for our cause, youcan do so by contacting us:
SDGA: 013-8475916
Nina: 014-3507862
Any enquiries can be directed to:
sarawakdga@gmail.com
Tabung Sumbangan Kebakaran Rumah Panjang Rh Langi & Rh Jelian, Pasai Siong, Sibu
Bantuan mangsa kebakaran Rumah Panjang di Pasai Siong, Sibu
LEARN MORE
Invitation To Quote
SDGA is inviting all of its members to participate in an invitation to quote for renovation works of the new SDGA HQ.
Any enquiries can be emailed to sdga.work@gmail.com
LEARN MORE