WOU engages with established, credible academic and professional organisations to provide world class education to its students. These partnerships enable the University to provide market-driven tertiary education that meets the needs of industry and benefits the Malaysian economy.
On 10 May 2023, the Sarawak Dayak Graduates Association signed a Memorandum of Agreement (MOA) with Wawasan Open University entering into an agreement for the Value Partnership Program (VPP). The MOA seeks to explore collaboration for educational and human capital development events that can benefit the community.
The Value Partnership Programme also offers SDGA members and immediate family members enjoy a Twenty percent (20%) off published fees per enrolment. The agreement signed between SDGA and WOU is for a length of five (5) years term only.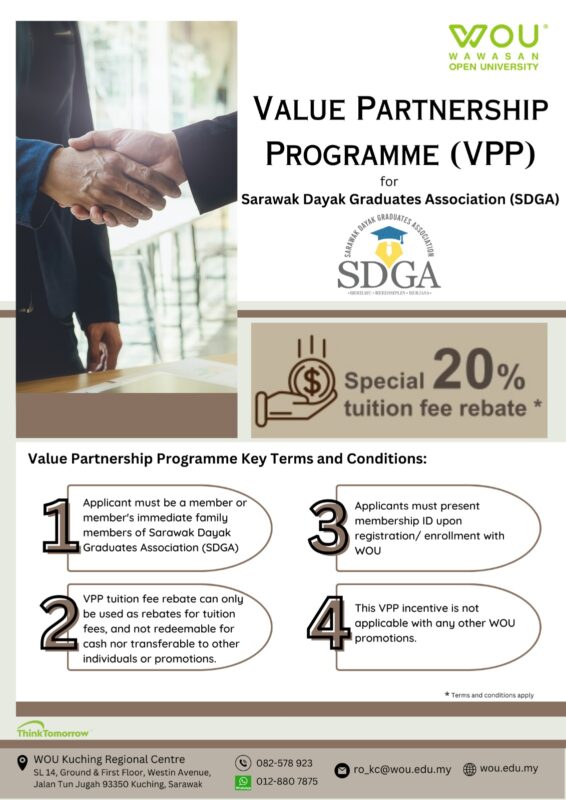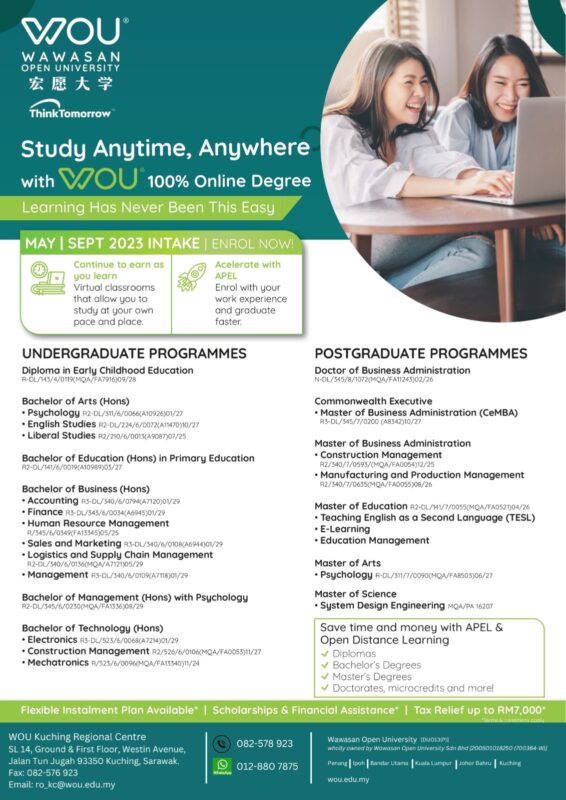 WOU is one of the 4 institutions in Malaysia that offers open distance learning (ODL). The advantage of ODL is that candidates can still work and further their study via an online module and assessment.
SDGA implores for the Dayak community to sign up with SDGA to enjoy the benefits accorded by this partnership. Membership application can be done on the website http://www.sarawakdga.org.my/sdga-membership/index-selection.php
SDGA members are encouraged to take advantage of this partnership for those interested to upgrade their academic qualifications.
​For further inquiries, please contact Edwin (01​6-866 9924​) OR email us at ​sarawakdga@gmail.com