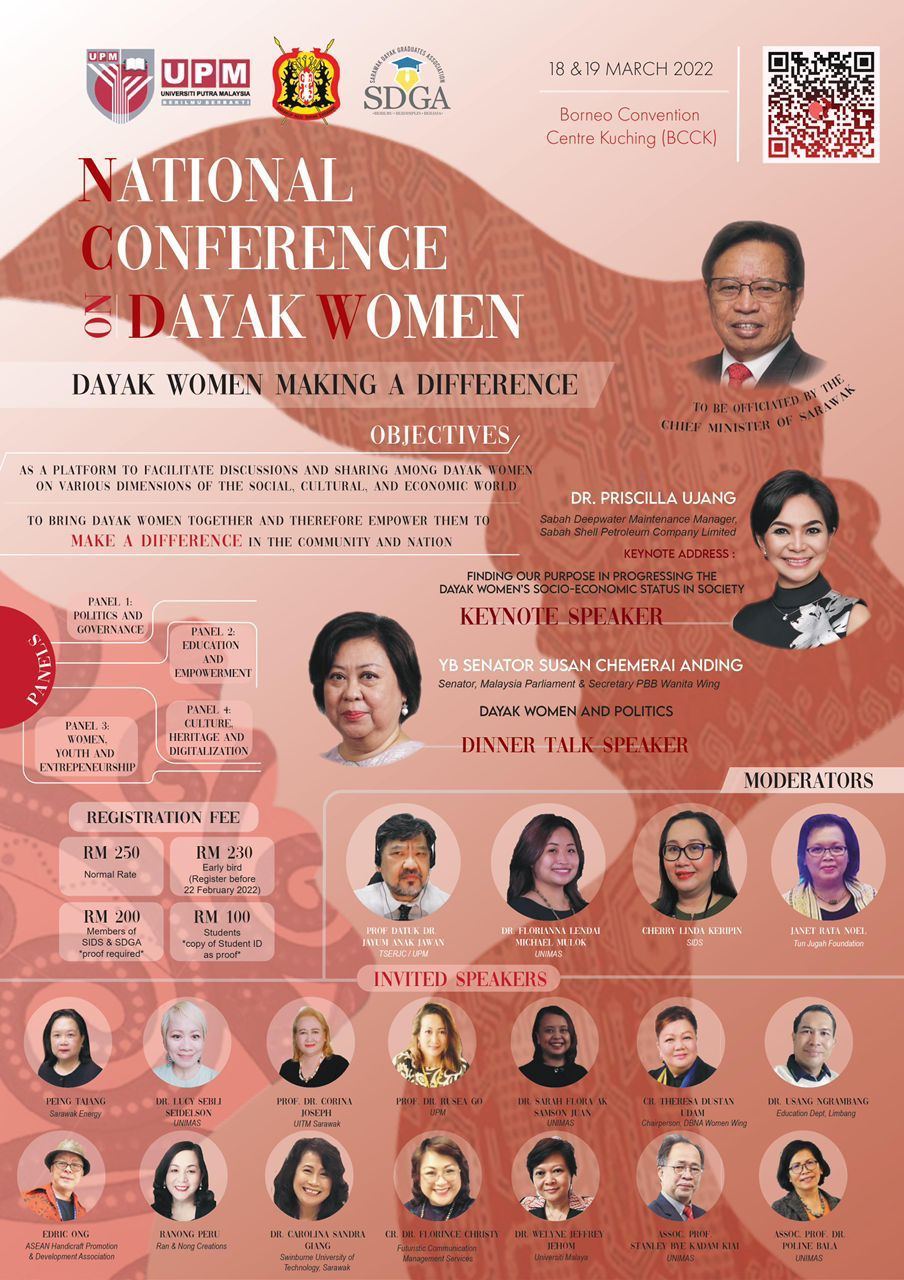 The Tan Sri Empiang Jabu Research Chair on Dayak Women's Studies, Universiti Putra Malaysia (UPM) in collaboration with Sarakup Indu Dayak Sarawak (SIDS) and Sarawak Dayak Graduates Association (SDGA) will be organizing the inaugural National Conference On Dayak Women (NCDW) on the 18th & 19th of March 2022 at the Borneo Convention Centre Kuching (BCCK).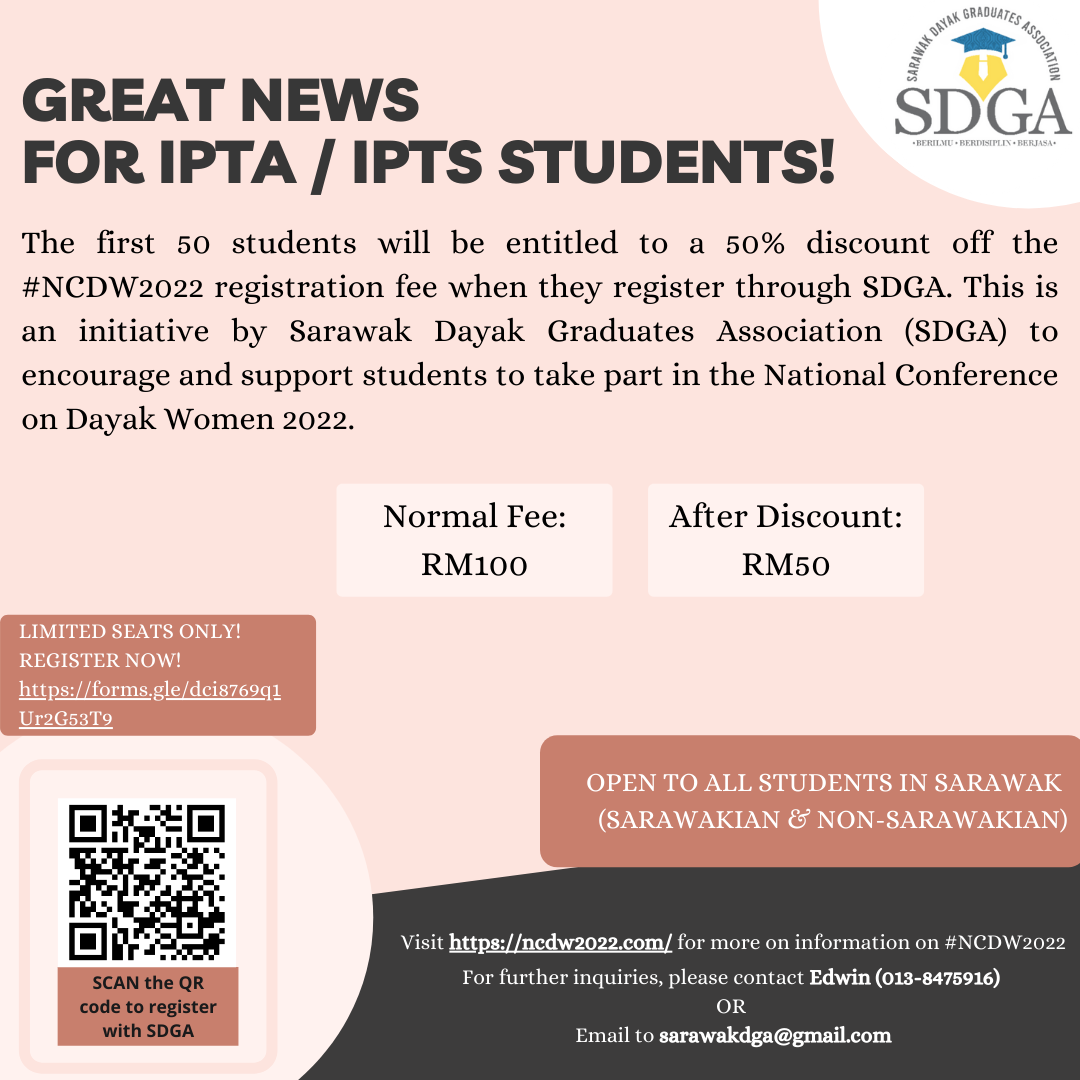 The National Conference on Dayak Women (NCDW2022) serves as a platform to facilitate discussions and sharing among Dayak women on various dimensions of the social, cultural, and economic world. It also aims to bring Dayak women together and therefore empower them to make a difference in the community and in our nation.
NCDW2022 will be officiated by the Chief Minister of Sarawak, Yang Amat Berhormat Datuk Patinggi Tan Sri (DR) Abang Haji Abdul Rahman Zohari Bin Tun Datuk Abang Haji Openg.
The 2-day event will consist of the main conference, workshops and a gala dinner with a stellar lineup of guest speakers led by the keynote speaker, Dr. Priscilla Ujang, Sabah DW Maintenance Manager, Sabah Shell Petroleum Company Ltd (SSPC).
If you are interested, please kindly register here: https://airtable.com/shrDDMXE3ZHtZnsRa
Registration Fees
Members of SIDS and SDGA: RM 200.00
Students: RM 100.00 (Please provide proof)
Members of the Public: RM 250.00
Please visit the #NCDW2022 official web page for more info: https://ncdw2022.com/
STUDENT REGISTRATION THROUGH SDGA #NCDW2022
We hope to see you there!