KUCHING: Sarawak Dayak Graduates Association (SDGA) president Gary Ningkan believes that his association and the Chief Minister share similar mindset when it comes to education for young graduates.
"We understand the need for young Dayaks and young graduates to equip themselves with knowledge regarding digital innovation as we all rough the sea that is IR 4.0 (Fourth Industrial Revolution)," he elaborated when met by reporters after paying a courtesy call on the chief minister Datuk Patinggi Abang Johari Tun Openg at his office in Wisma Bapa Malaysia here yesterday.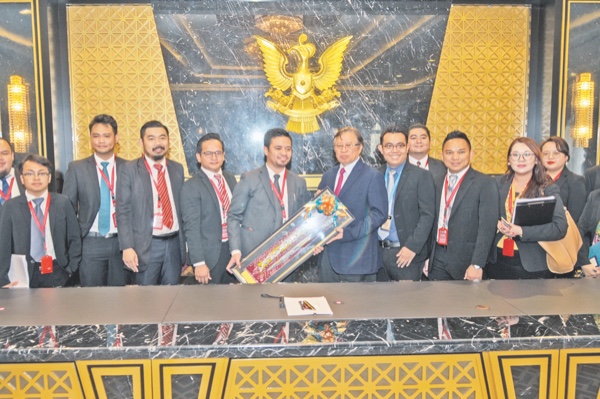 During the visit, SDGA briefed Abang Johari on their upcoming programmes and their direction in moving forward. The chief minister was also introduced to SDGA's new exco members.
"We in SDGA want to be one of the vehicles in helping the state to spread knowledge and educate rural folk and our fellow Dayaks on the importance of digital innovation and about IR 4.0," said Ningkan, adding that the chief minister was grateful for the efforts.
Besides, the chief minister has agreed to assist the association in obtaining a centre where SDGA would be able to carry out their activities and workshops.
"We also want to make SDGA financially sustainable.
"We all agree that a healthy and financially stable SDGA is good for the whole of Sarawak and not just the Dayak community," remarked Ningkan.
Source: www.newsarawaktribune.com.my/sdga-happy-on-same-page-with-cm/