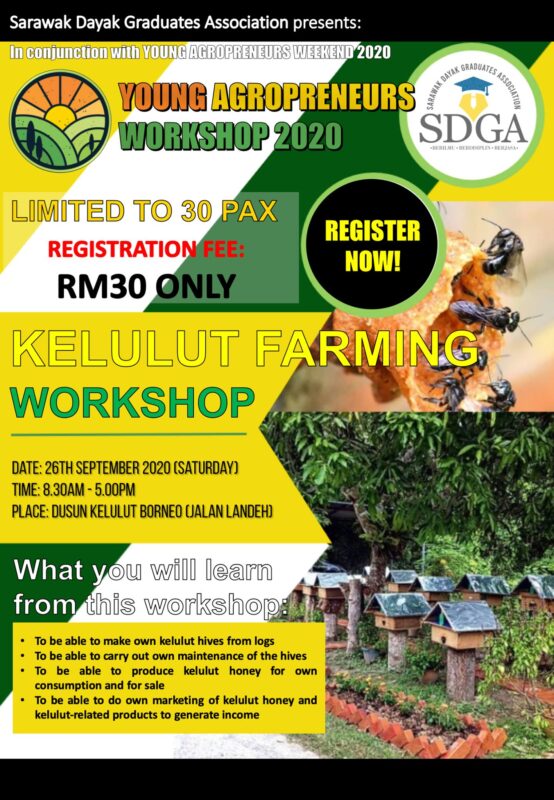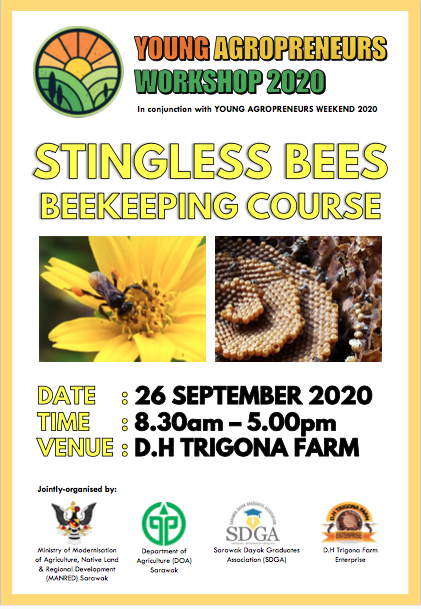 In conjunction with the upcoming YOUNG AGROPRENEURS (YA) WEEKEND 2020, SDGA will be organizing a number of workshops starting with a KELULUT FARMING WORKSHOP!
Details of the KELULUT FARMING WORKSHOP are as follows:-
Date: 26th September 2020 (Saturday)
Time: 8.30 am – 5.00pm
Place: Dusun Kelulut Borneo (Jalan Landeh)
Fee: RM30.00 ONLY! (ORIGINAL COURSE FEE IS RM200!)
The Workshop is limited to 30 participants. First come, first serve basis.